Reserve is a Dwelling characterized by fast-growing fingernails, red cheeks and an "orange" scent. Reserve is a highly aggressive, and is often described as the female equivalent of Wild. Bloodlust is a key disorder in both Dwellings, resulting in their infame for being violent.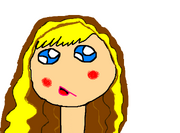 Reserve is known literally as The Flower Dwelling.
Reserve is the third Dwelling in the Group Meadow. The other Dwellings in this Group are Peace and Sun. Generally, the Dwellings are named after the types of meadows that the Dwellers prefer to live in, but each are quite unique. Reserve Dwellers live relatively peacefully, unless a reserve animal may come into contact with them.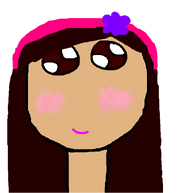 The official symbol for Reserve is the five-petaled and single-leafed daisy. It is irregular, showing that the Dwellings' polite nature is quite ragged and may fall apart at any time. The Reserve symbol is used on the
Dwelling Poster
. For usage regarding the darker side of Runaway Kids, (
Blood farming
etc.) the Reserve daisy is slightly withered. This is so that the Dwelling is taken seriously.
Notable Reserve Dwellers
Edit