Jayde Mouse

'

Born

10 October, 1982
Aurora, Colorado, United States

Died

31 December, 1999
Unknown

Group/Dwelling

Residences

Peace Orphanage, Aurora, Colorado, United States (c. 1982 - 1997)
The Founders' House, Boulder, Colorado, United States (1997 - 1999)

Abnormality

Masculine

Also known as

Mountain Founder
Physical Information

Gender

Female

Hair Colour

Ocher

Eye Colour

Hazel (more blue than brown)

Height

163 cm (5'4")

Weight

64 kg (141 lbs)
Personal Information

Relationship Status

Single

Friends

Enemies

Family

N/A

Languages

English
Affiliation

Occupation

Editor for Legend (1997 - 1999)

Successor

Unknown

Blood/DNA Ownership

Low Blood to André Locust (given permission)
Jayde Mouse (10 October 1982 in Aurora, Colorado - 31 December 1999) was a Low Dweller and was co-founder of Runaway Kids. Jayde did not know of her family; as she was raised in an orphanage in Aurora, Colorado. However, she developed a strong bond with the lady who ran the orphanage, Fern Tian Shan Wapiti.
When Jayde was 14, a tornado destroyed the orphanage, killing the rest of the residents. Her caregiver, an Auxiliary, struggled from the wreckage barely alive. When she noticed Jayde unharmed, she said, "Jayde. Jayde you must run. You must run far away from this awful place. You are gifted; you are able to live a better life than this. Please go for your own sake-" and then collapsed against the ground. Shards of glass stabbed through her body, shredding the remains of her life. This was the first time that Jayde saw death.
Relationships
Edit
Haylee SeahorseEdit
Jayde and Haylee were best friends. They were both quite hostile to the other four founders, but found home in each other. They were polar opposites, with Jayde being a tough, tomboyish bass player and Haylee being a girly, blonde make-up enthusiast. Similarly, though, they were both raised without parents. Jayde lived in Peace Orphanage and Haylee lived in a foster home. The orphanage toughened Jayde, and made her stronger. At Haylee's foster home, she learnt how to be a lady, but was often yelled at for "doing it wrong".
Both of them can sew, which can be found in one of André's stories[1]. Haylee sewed "an ugly word" (this word is never revealed) into her arm, and André, on his late-night check-up of the group, found her unconscious on the floor and took her to Adam. Adam knew what to do; they had to wake Jayde. André was afraid that Jayde would angry if they woke her, but Adam reasoned with him. André then sprinted to Jayde's room and asked her to come. She only turned over in her bed, but once he mentioned Haylee's name, she was on board. She then took a needle and went under and over, until the "awful word" had disappeared.
Depictions
Edit
Jayde is the most depicted founder, probably because of her red hair. Although she was the most masculine of the six, she is often portrayed as cute and bright-eyed, blushing rosy pink. Many depictions do not acknowledge the freckles across her nose, because they may make her look less attractive. Depictions of Jayde are closely followed by depictions of Adam in terms of number, but he is first when counting the popularity of the depictions.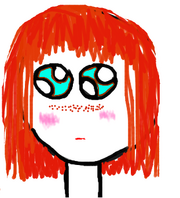 Jayde's favourite band is Green Day.
Her favourite season is early winter.
Her favourite colour is olive green.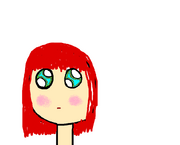 Notes and references
Edit
↑ I am André ​by André Locust